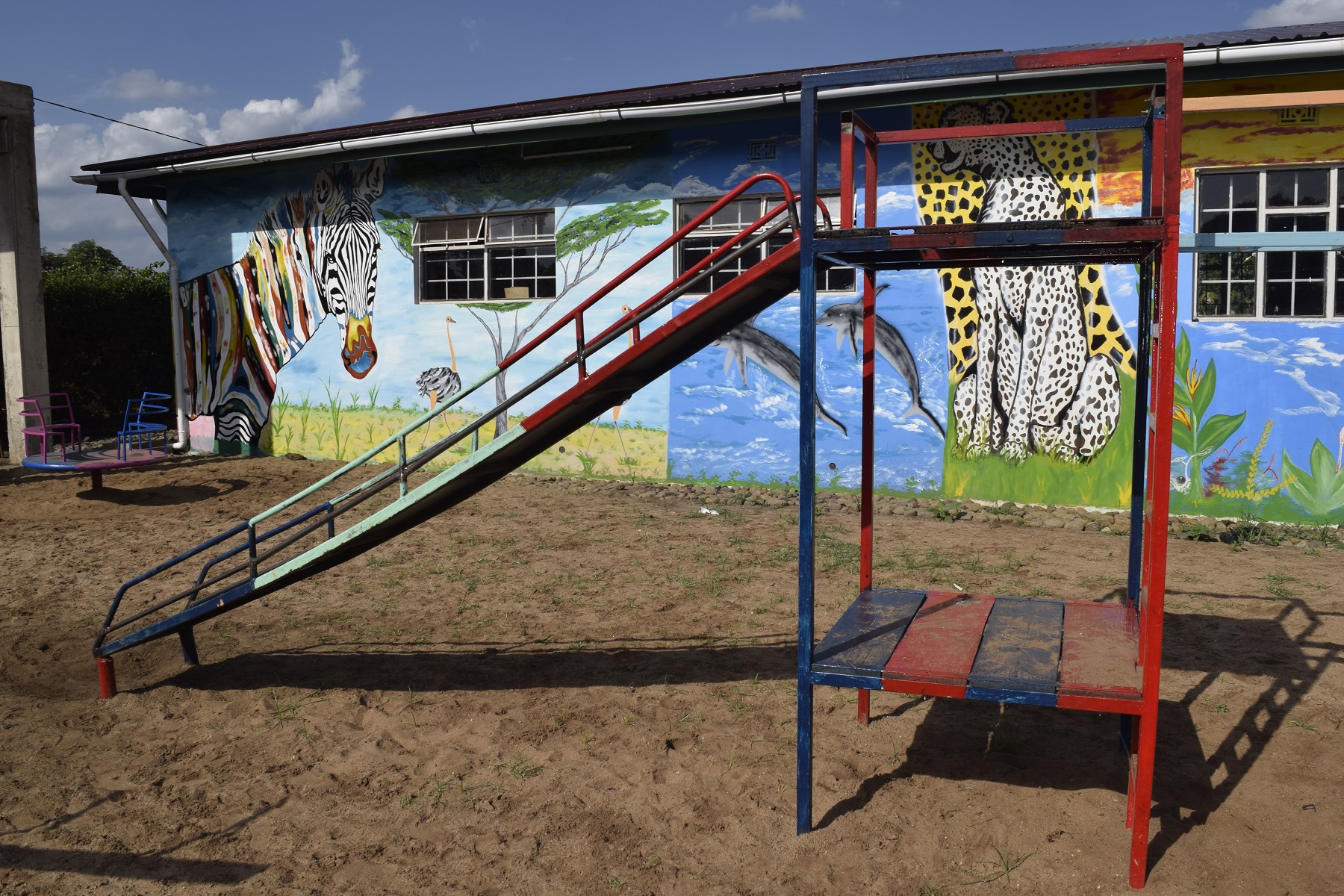 Play is the beginning of knowledge
We were finally able to move all of our playground equipment to it's final location in February!
Our new addition was finally complete and we had a lot of work to do to get the space level, free of stones and fill it with two large trucks of sand.  Patrick and Sam did a great job with the help of Sam from the Sound of a Smile volunteer group who worked side by side with the local workers. Mixing cement for a small retaining wall,  pounding the earth, moving all the equipment and cementing everything in place.
It was a great celebration when our students finally got to enjoy it!
A great big thank you to all who supported our work through Art this past Christmas season!
You can come to Tanzania to see it in action!
[/vc_column_text][/vc_column][/vc_row]
Before...
After